What You Need to Know about Canvas Photos
Some people get confused by canvas prints, but they really are not that difficult to understand. To put it as simply as can be, a canvas print is when an image is printed from a printer onto a canvas. Once the image has been printed, it is stretched across a frame.
Canvas Prints Are Becoming More and More Popular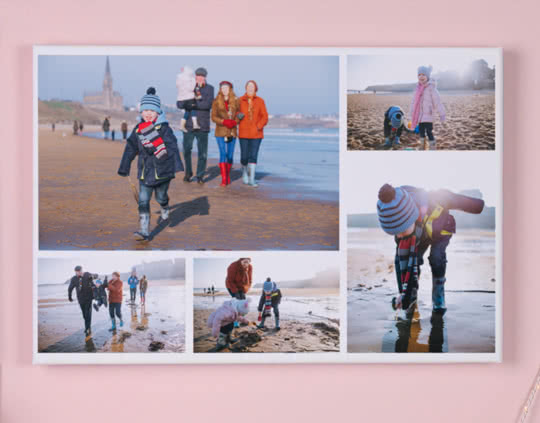 You will pay more for canvas prints than you will for framed prints, but it is definitely worth paying the extra bit of cash. Canvas prints look extremely good wherever you decide to hang them and are a good way to highlight your photography skills as they will always catch the attention of anyone who enters the room.
Apart from the fact that they will never look out of place wherever you put them, canvas prints have a number of other great advantages. For instance, all types of images work extremely well on canvas, you will never have any glare, and they are very durable.
If you are looking for a perfect gift for a family member or friend, then printing a memorable moment that happened between you on a canvas is a gift that they will be extremely happy with.
We Recommend That You Hang Your Canvas Photo in the Living Room
Although canvas photos don't look out of place wherever you happen to put them, we highly recommend that you stick them up in the living room. Whether it's a beautiful picture of your grandchildren, a stunning photo that you took on holiday, or some artwork that you have created, the living room is the best place to showcase it. After all, this is where you will spend time with those who visit you. If you put it in your bedroom, only you and your partner will be able to enjoy it then.
Some Great Tips for Canvas Photos
Canvas photos are very easy to stick up yourself, but below are some things that you should keep in mind when it comes to sticking yours up.
Bigger is Better: Having a large canvas photo in your living room will catch the eye of anyone who enters. You should never be too afraid put an extra-large canvas on your wall. Putting a small canvas on a large blank wall will often look quite weird.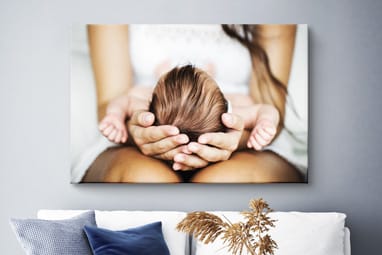 Don't Hang Your Canvas Too High: Please be aware that it is always a lot better to have a canvas print that is too low than a canvas print that is too high. Believe it or not but putting your canvas photo too high can give those who enter an uneasy feeling. This is because it will emphasize height of the room, which could lead to an edgy atmosphere. It is best to put the canvas at eye level.
Don't Hang Over the Sofa: For most people, the most obvious place to stick their canvas is above the sofa. However, this will often lead to the living room looking quite cluttered. You should put your canvas where there is more empty space as this will help to make your living room look bigger.